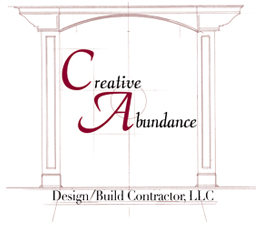 We initially heard about Creative Abundance through a neighbor who was satisfied with the design and quality of a deck extension and outdoor kitchen installed by Ryan DeRuby. Our project involved the addition of a pergola with fans to an existing deck. We valued Ryan's ability to carefully listen to our needs and ideas and generate a structure that was functional as well as elegant, and safe as well as durable. His attention to detail can be seen in the overall design as well as the hardware accents, including spindles, brackets and copper trim. We appreciated Ryan's convention of making "daily rounds," enabling us to weigh in on details regarding the work slated for completion that day. The project was completed within the estimated timeframe and to our complete satisfaction. Our pergola is the "crown jewel" of our outdoor living space and we enjoy many hours each season basking in this "creative abundance." Thanks, Ryan!
Vicky & Jonathan S.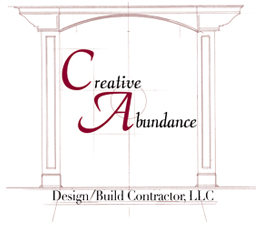 Creative Abundance came to our rescue! A huge oak tree fell into our 2nd story bonus room. We happened to be home but thankfully no one was hurt. The tree was massive, destroying not only the bonus room, but its contents, guest bedroom, and half the roof. Needless to say I was beyond stressed. Luckily I was able to reach Ryan DeRuby with Creative Abundance. It was a Friday evening at 5:00 but he had his tree people who were heading home from a worksite rerouted to us. They were there from 7:00 until 2 AM, then back the very next day. Ryan gave us different ideas and options on how to improve the old bonus room. The mess was unbelievable but Creative Abundance was able to give us a new, improved, larger bonus room with unique details and features I would have never thought of PLUS a 2nd story deck that looks amazing! Creative Abundance turned a terrible situation into a positive experience. Thank you Ryan!
Karen W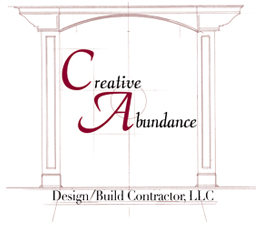 In the past four years, Creative Abundance has done five distinct projects for us: a master bathroom shower re-do, a guest bathroom renovation, a new 500 square-foot bonus room, a front porch with pergola, and a back porch, the last two with landscaping. For each project, Ryan listened to our likes and desires, then added his expertise to design a plan that worked for us. Then Ryan and his team expertly turned those plans into reality. We are exceptionally happy with their work and plan to use them for projects in the future.
Nate and Melissa J.